Events Sponsored by:  
Friends of Columbia SHP
Friends of Columbia sponsors many events for the public, and for schools. See Schools on this website. For a complete list of events click Park
Ghost Tours
When: March 20, June 26, Jul 24, Aug 21 2022
Time: 2:00-3:00pm
Cost: $10 per person Pay at the Museum
Location: Meet at the Columbia Museum
Event Description: Have you heard that there are ghosts in Columbia? Join a ghost tour to find out where they lurk and the stories behind those who lived in Columbia during the Gold Rush. This event is coordinated by Friends of Columbia State Historic Park.
Gold Rush Days
2nd Saturday every month  1 – 4 pm
Reserve the second Saturday of every month for Gold Rush Days at Columbia State Historic Park. You'll get to see inside special exhibits, stores and residences not regularly open to the public. Columbia's Gold Rush Days is a chance to explore the historic town of Columbia and see it come alive with living history. Throughout town you will discover park docents interpreting what it looked, felt, and sounded like during the California Gold Rush.
Docents in period attire will provide lots of information on the structure of their featured building, nature of its business and equipment, contents of store merchandise, or interior décor of family homes, along with history of the times for visitors. If you're lucky, the gambling table will be set up on the boardwalk for everyone to try their hand at betting against a mining camp gambler.
Park Anniversary and Big Band Street Dance
When:  July 16, 2022.
Time:   6-10pm.
Where: Main St. Columbia
Cost:  FREE or see below about reserved tables.
Reserve $100 VIP Tables for four with one bottle of champagne or wine.  19 tables available, and booking will close July 14.
Event Description:  Join us as California State Parks celebrates 77 years of preserving Columbia State Historic Park which contains some of California's best Gold Rush era buildings. In the evening step back into the 1940s when the park was founded. Put on your dancing shoes to boogie down to the music of Rod Harris and his Orchestra as we celebrate the anniversary of our State Park.  The Event is free, bring your own chairs.  Reserved VIP tables include refreshments and can be booked with the Book button above for $100.00. This event is sponsored by Friends of Columbia State Historic Park.
Stories In Stone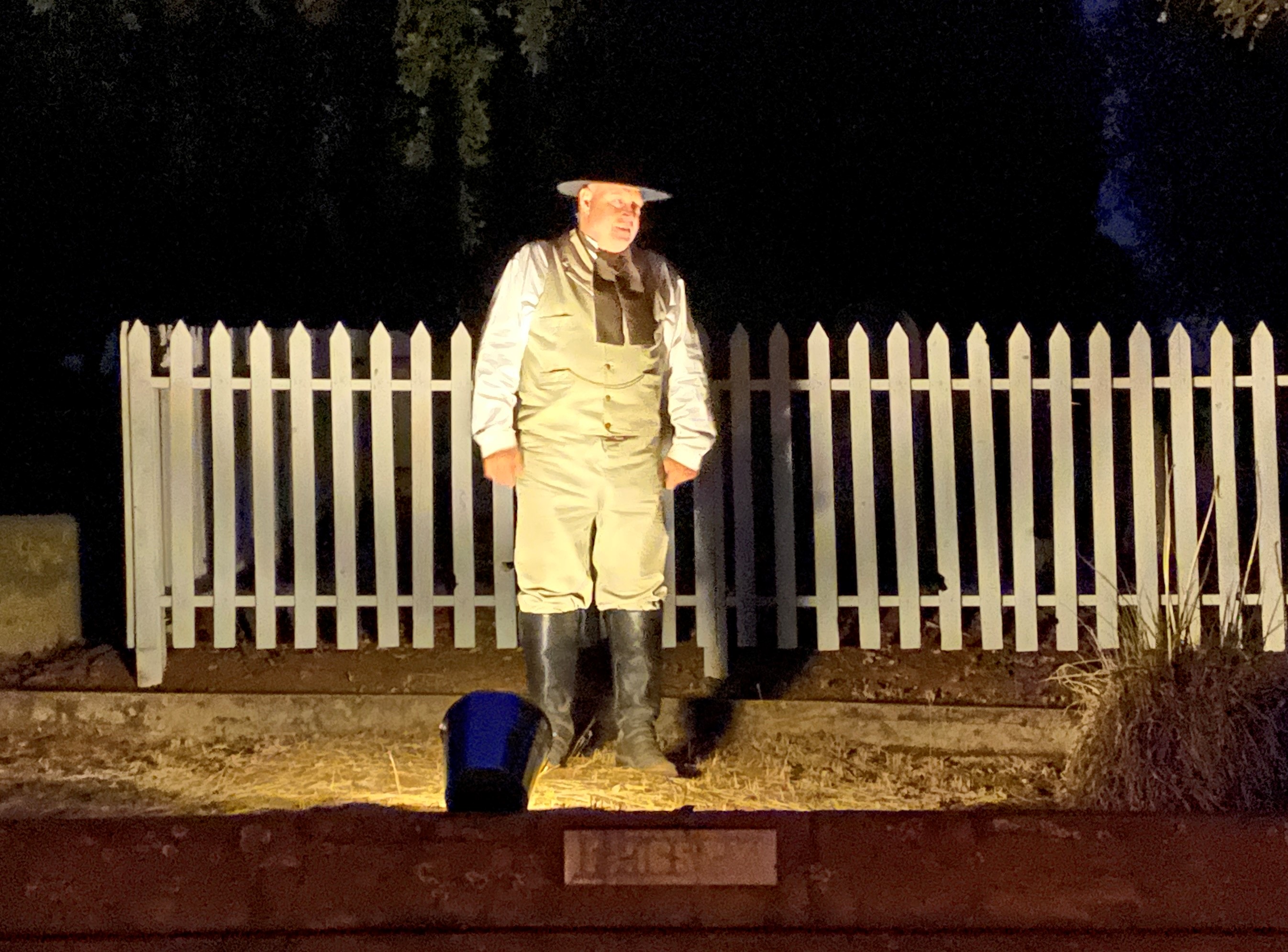 When: Sept 23, 24, 30, Oct 1, 2022
Cost: $25.00
Location: Columbia Cemetery
Event Description:  Visitors are led through Columbia's historic cemetery by living history docents carrying lanterns were they will visit 10 gravesites. The dead come to life as interpreters tell about their lives, how they died, and how they came to lie in Columbia's cemetery. This event is sponsored by Friends of Columbia State Historic Park.
When: Dec 2, 3, 2022
Time: 5-10pm
Cost: $25 per person. Children under 8 are free.
Location: Throughout Town. Meet at Columbia Museum
Event Description: Lamplight Tours are a walking play that wanders the streets of Columbia at night and ends with music, dance, and refreshments. This event is sponsored by Friends of Columbia State Historic Park.
Boo Boulevard
When: Saturday, October 29, 2022
Time: 3-6pm
Cost: FREE
Location: Main Street Columbia
Boo Boulevard returns to Columbia State Historic in October 29, 2022. Trick or Treating, Halloween crafts, Fishin' Game, Photo Booth, and the Spooky Trail are from 3-5pm. Everyone is invited to march in the parade and compete in the costume contest from 5-6pm. Bring your family, and hang out with the ghosties and ghouls! This is a free event! This event is sponsored by Friends of Columbia State Historic Park. 
Miners' Christmas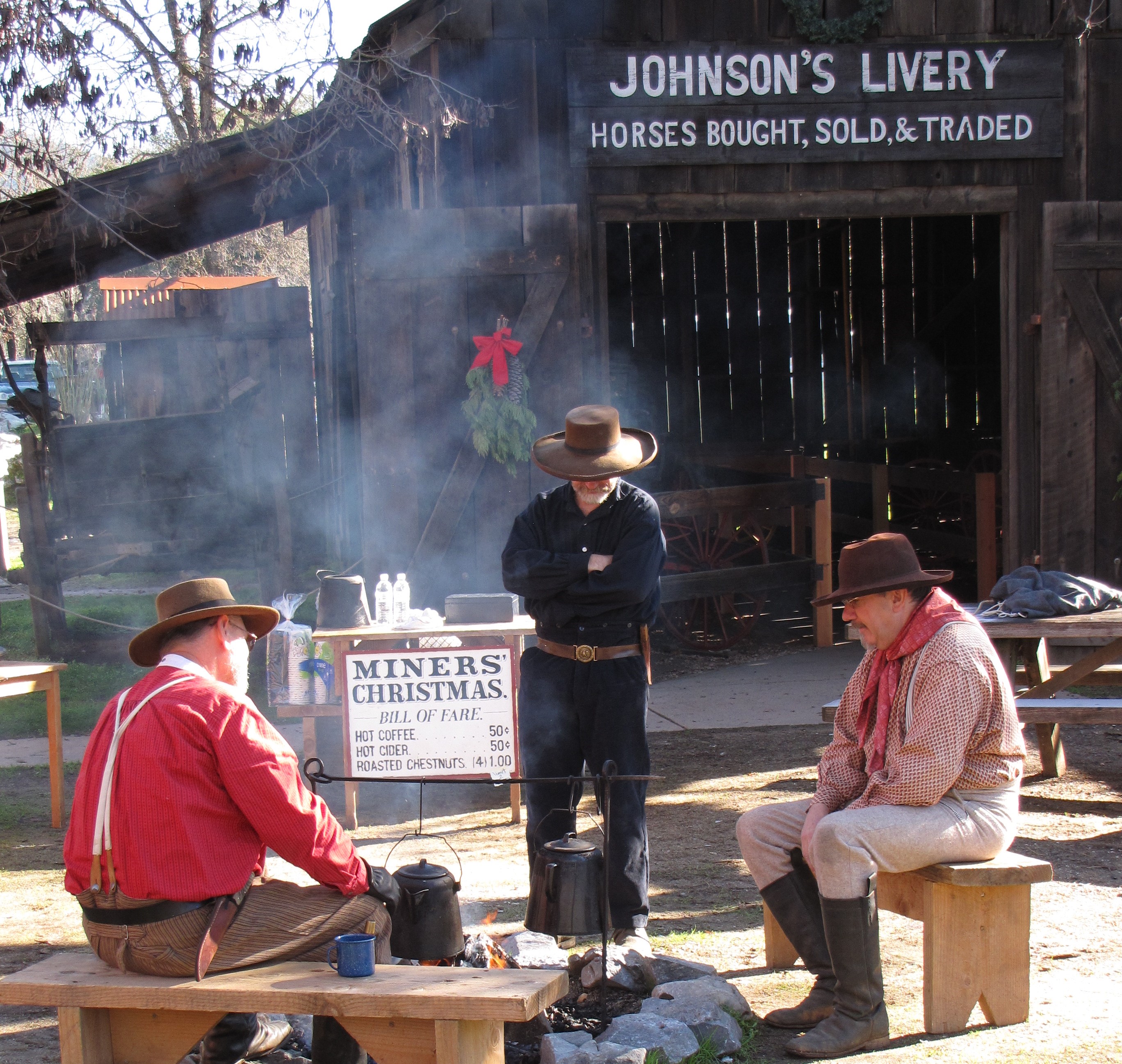 When:  December 10, 11, 17, 18 2022
Time:  12-3pm
Cost:  FREE
Where:  Main Street Columbia
Event Description:  Join the holiday celebrations at Columbia State Historic Park with a family friendly event demonstrating what Christmas in a Gold Rush town may have looked like in the 1850's.
Stop in and listen to Christmas stories from some of the ole' timer miners, taste chestnuts roasted over the open fire, and make a variety of old-fashioned crafts. Explore the historic buildings of Columbia adorned with old fashion decorations while you sip hot cider and coffee. You might even catch sight of Father Christmas as he visits the town of Columbia arriving by stage at 12:30pm. This event is sponsored by Friends of Columbia State Historic Park.
Diggins Tent Town 1852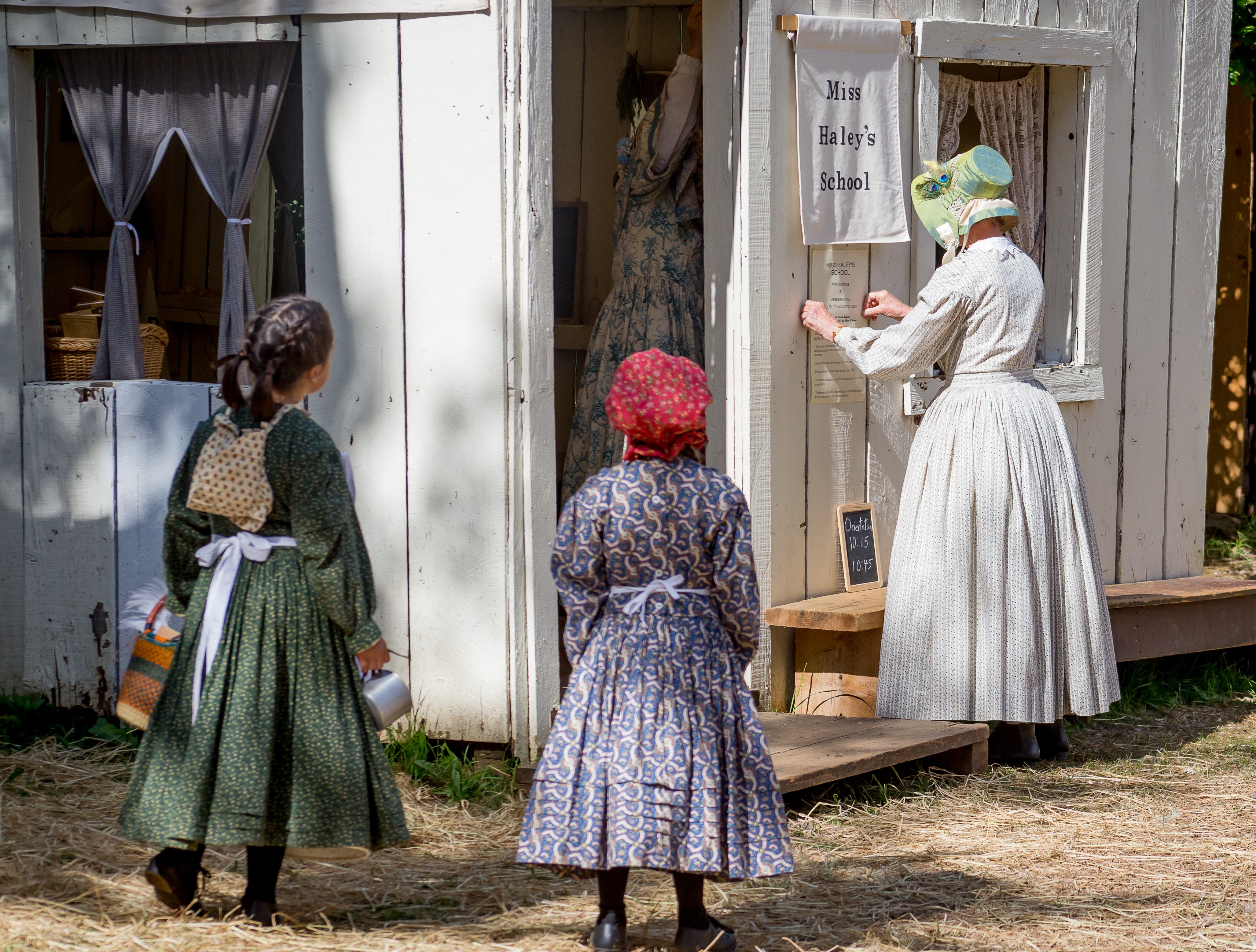 When: TBD 2023
Time: 10-4pm
Cost: TBD
Location: Diggins Tent Town Step back in time to the year 1852 and discover what life was like in a gold diggings encampment during the early Gold Rush period. Over 150 volunteers help to recreate this time in history by living the life of a miner, merchant, actor/actress, and more. School tours are led Thursday and Friday by reservation.  Park visitors are welcome all three days of the event. This event is sponsored by Friends of Columbia State Historic Park.